We collaborate with public and private entities around the world to advance severe weather detection and alerting, atmospheric research, and public education.
Public-Private Partnerships
Our customers and research partners include major government agencies and recognized professional organizations.
Academic & Research Institutions
We collaborate with leading universities and academic institutions on cutting-edge research — from studying lightning for earlier warnings to severe weather, to optimizing energy efficiency for homeowners based on the weather,to measuring atmospheric carbon levels.
Technology
By supporting our global networks and enabling a wider array of end-user features, our technology partners help us bring to market a broad range of products to enterprises and consumers alike.

Global Value-Added Resellers & Channel Partners
Our global business partners utilize data collected from our global networks to deliver industry-specific solutions to customers worldwide.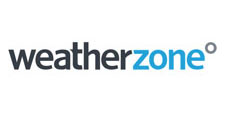 Club Safety
We partner with leading organizations for golf course professionals and technology providerstooffer the mostcomprehensive severe weather intelligence for member safety and services, special event operations, and irrigation and turf management possible. Learn more about
WeatherBug Club Safety
.