​Contact us
Learn more about the WeatherSTEM Scholar solution
Does your school's STEM curriculum foster creativity, inspire innovation and support pervasive curiosity?
We have partnered with WeatherSTEM Scholar and are an authorized re-seller of their weather curriculum that integrates with Earth Networks many weather intelligence products.  Schools across the United States use their software platform to boost critical thinking and analytical reasoning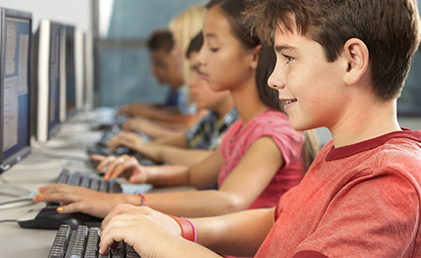 Comparatively analyze collected weather data to inform and support concepts and theories in biology, physics, chemistry, and mathematics
See in real-time how weather impacts the physical world
Collaborate on solutions to the world's most pressing environmental issues
A customized learning experience
The WeatherSTEM Scholar program is unique because students study a variety of atmospheric, agricultural and meteorologic concepts and learn by using weather data and observations directly from your school's weather station
Visually engaging weather dashboard
Students also have access to our unique weather visualization tool which allows them to view weather conditions around the country and around the globe. They can learn about how weather patterns differ around the world and discuss the impacts of severe weather.
Community engagement
You are equipped to engage your community and notify them of potential dangers or just share weather information. Seamlessly integrate automatic Facebook and Twitter posts about weather events directly from your weather station. Customized safety alerts, daily morning forecasts, and daily evening weather summaries are available.
Safety and security for outdoor activities
Take advantage of the world's best lightning detection system to protect your school from the threat of severe weather. An automated alert platform responds to a wide variety of current and forecasted conditions and sends notices to mobile devices.
Education in action
We were studying wind in the first grade STEM Lab. The students used WeatherSTEM Scholar to chart the wind speed 3 times a day for a week. The weather station is on top of our school. We visited the station to watch the weather vane turn, watch the anemometer, and see on our ipads the wind speed and how fast it changed. We then made our own anemometers. It was awesome to see the real time wind speed, digitally, and as it worked on top of our school at the same time. It made the learning so real! Thank you!
— Lisa Cushman, City Park Elementary School
Any time the kids can have that hands on real world application it's very beneficial. They can look at the temperature and the crowd camera and say 'Oh yeah I saw that. Look at the clouds above our heads yesterday!' Last week when it rained I had kids come into my classroom to see the wind speed and the different things that were going on at the same time. ​
— Kathryn Woodall, STEAM Leader, Dodgertown Elementary School
First and foremost, WeatherSTEM Scholar is a phenomenal educational and outreach program. Their means of presentation through websites, mobile applications and social media makes the delivery of real-time, predictive and historical weather data very easy for our constituents to understand. More than just numbers on a screen, WeatherSTEM incorporates visual imagery from cloud cameras and interactive online lessons to drive home the message.
— Scott Burnotes, University of Miami
Other Products
Resources