Rich Spaulding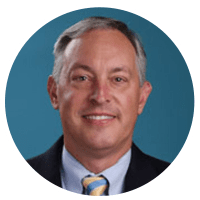 President & Chief Operating Officer
Richard Spaulding joined AWS Convergence Technologies, the company that would become Earth Networks, in 2004. As president and chief operating officer, Spaulding is responsible for leading the overall operational, financial, human resources and legal organizations.
Before joining the company, he was senior vice president and CFO with ePresence Inc., where he played an integral role in its initial public offering and the ultimate sale of the business to Unisys in June 2004. In March 2000, Spaulding played a key role in the initial public offering of the company's internet subsidiary Switchboard Inc., which raised nearly $100 million. Spaulding was a member of the Switchboard board of directors until its sale to InfoSpace in June 2004. Prior to joining ePresence, Spaulding held several management positions with C.R. Bard Inc. and was a certified public accountant with Arthur Andersen.
Spaulding graduated with honors from Wake Forest University, where he earned a bachelor of science. He received an MBA with distinction from Babson College.