Drone operators that run through their pre-flight checklist often struggle with the weather check. Weather conditions, especially winds, are one of the strongest external factors that challenge drone performance. Strong winds can knock drones off course, move them out of the line of visibility, and even cause damaging crashes. Our proprietary weather sensors are making it easier for drone pilots to overcome these challenges and more. Sferic DroneFlight is enabling a new level of weather intelligence for drone operators:
Wind information at various low-altitudes up to 400 feet
Hourly wind forecasts for mission planning
Predictive alerts at planned drone mission sites
Pre-Flight Planning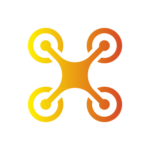 In-Flight Operation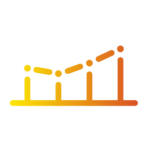 Post-Flight Analysis
Optimize mission timing
Wind forecasting is provided for hourly time intervals, allowing drone missions to be planned for specific days and times to determine optimal flying conditions for capturing high-resolution imagery.
Maximize flight duration
With wind speed and direction forecasting, flight paths and elevation can be defined to accommodate battery life and complete missions within a drone's operating capacity.
Extend geo-fencing for severe weather
Drone missions require an ability to forecast weather with hyperlocal precision to determine where severe weather is occurring so drones can be routed accordingly or grounded until the weather clears.
Assess weather conditions in rural, non-connected areas
For missions in remote areas with limited connectivity, utilizing the 6-day hourly forecast provides operators with weather information while traveling to mission sites and for planned mission times.
Analyze the impact of weather
Combining Sferic DroneFlight and historical weather datasets, companies can integrate weather information with captured imagery to understand the causes of deterioration or damage.
Other use cases